Elektron. werkboekje
BMW 118i E87N
5-deurs Europa
N46N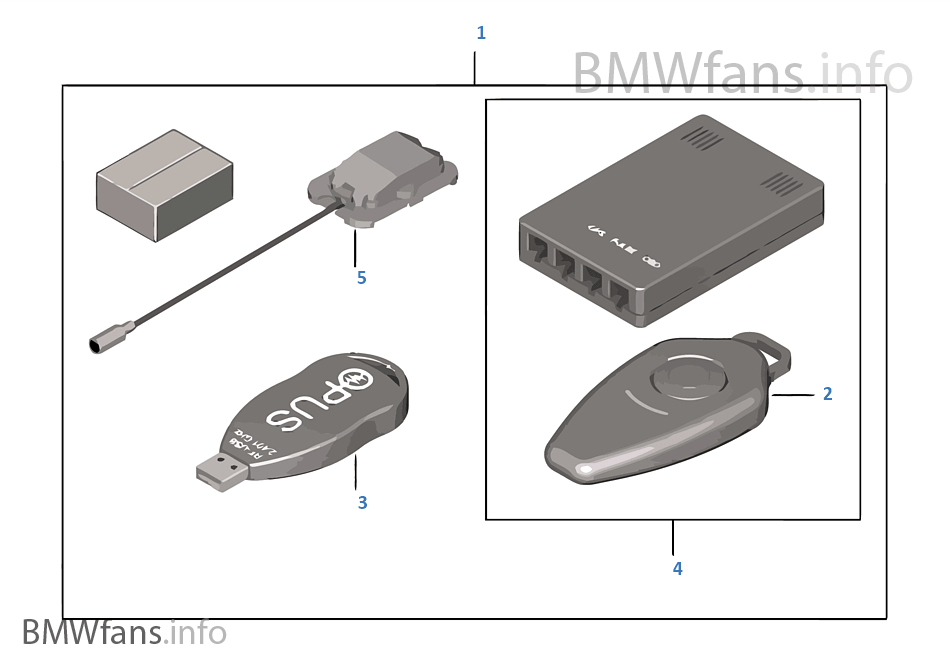 aanvullen
Attentie: De montagehandleiding (EBA) zit niet In de inbouwset. De EBA moet uit het Aftersales Assistance Portal (ASAP) Worden geprint en aan de klant worden Gegeven.
#
beschrijving
artikelnummer
aanvullen
datum

kwantiteit

gewicht
prijs

EUR

Werkboekje elektronisch

+

info

ATTENTIE: De klant voor de aanschaf /

Inbouw

Op de beveiliging van gegevens (bijv. in

Productinformatie, handleiding)

Attenderen.

1

1
Geheugeneenheid

2

+

info

Alleen nodig voor vervanging:

Der Betrieb von mehreren

Speichereinheiten mit gleicher ID ist

Nicht

Möglich.

Zur Bestellung ist die Angabe der ID-

Nummer (siehe PC-Software) notwendig.

1
Ausleseeinheit

3

1
Reparatieset rijtijdenboekje elektron.

4

+

info

Nur verwendbar mit 0 427 540 und 0 443

086.

1
Gps-antenne

5

Levering niet meer geleverd door de fabriek

1
The contents of the BMW parts & accessories catalog provided for acquaintance purposes only.
Part numbers, descriptions, prices and applicability information have been obtained from public sources on the Internet. We are not responsible for any data inconsistency and possible inconvenience caused. Contact your local parts supplier to get precise information about parts.