Achterwielrem-Remschijf
BMW 118i E81
3-deuren Europa
N46N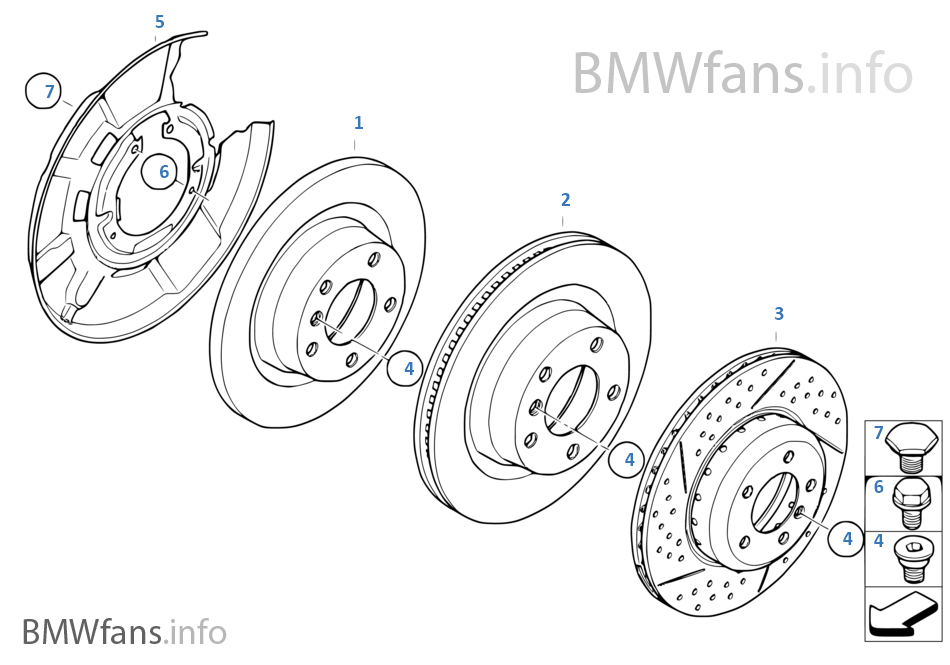 aanvullen
Niet passend bij "Performance Parts"
#
beschrijving
artikelnummer
aanvullen
datum

kwantiteit

gewicht
prijs

EUR

Remschijf

1

+

info

Tevens zijn volgende onderdelen altijd

Nodig:

- remblokken

- remblokslijtagesensor

- remblokpasta

Bij voertuigen ouder dan 48 maanden

Wordt

Tevens aanbevolen:

- klemveer vervangen

Zie reparatiehandleiding!

2
Reskantbout binnen

4

2
Beschermslang links

5

1
Beschermslang rechts

5

1
Zeskantige schroef met schijf

6

4
Zeskantige Schroef

7

4
The contents of the BMW parts & accessories catalog provided for acquaintance purposes only.
Part numbers, descriptions, prices and applicability information have been obtained from public sources on the Internet. We are not responsible for any data inconsistency and possible inconvenience caused. Contact your local parts supplier to get precise information about parts.