Schakelaar parkeerrem
BMW X6 35dX E71
SAC Europa
M57N2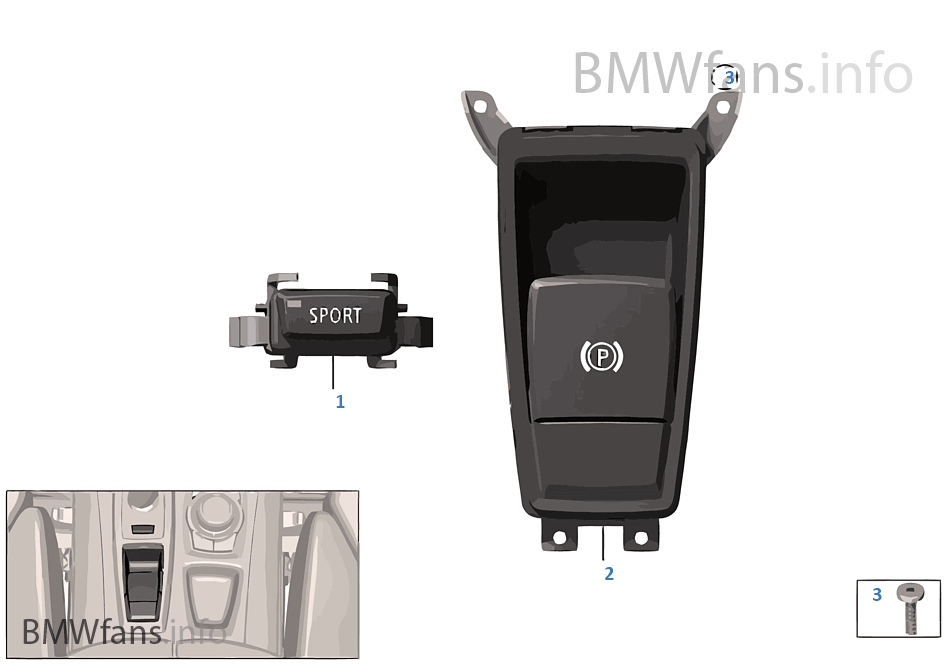 aanvullen
Attentie! Bij beschadigingen van het oppervlak Van de handgreeplijst moet reparatieset Afdeklijsten (nr. 4) worden gebruikt.
#
beschrijving
artikelnummer
aanvullen
datum

kwantiteit

gewicht
prijs

EUR

Sporttoetsen EDC

1

1
Schakelaar EMF

+

info

Vóór vervanging van de EMF-schakelaar

Testmodule

In het diagnosesysteem uitvoeren.

Reparatiehandleiding Rep-61 31 172 in

Acht nemen!

2

van okt '07
1
Cilinderschroef

3

4
The contents of the BMW parts & accessories catalog provided for acquaintance purposes only.
Part numbers, descriptions, prices and applicability information have been obtained from public sources on the Internet. We are not responsible for any data inconsistency and possible inconvenience caused. Contact your local parts supplier to get precise information about parts.